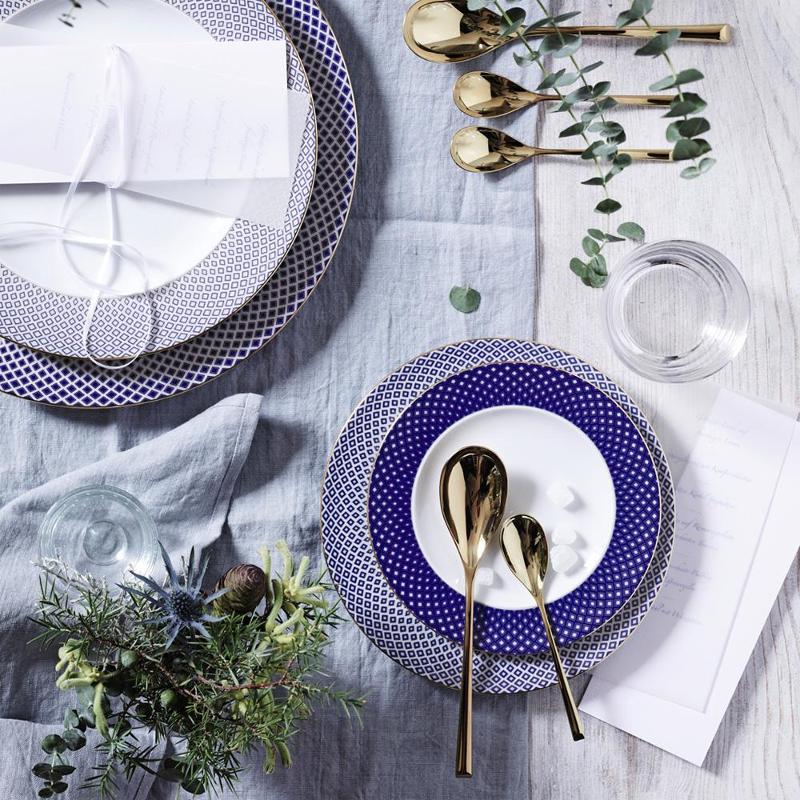 Rosenthal Selection Francis Carreau Bleu
The porcelain Francis Carreau Bleu brings modern elegance to your house. Through Carreau Bleu the service Francis by Rosenthal Selection obtains a decor, which shows an interplay of free and filled check spaces in royal blue with a fine golden contour. The design produces a colourful effect which recalls looking through a kaleidoscope.
Discover Francis Carreau Bleu as a coffee, tea or dining service on Porzellantreff! You will also find Francis Carreau Beige in our online shop.