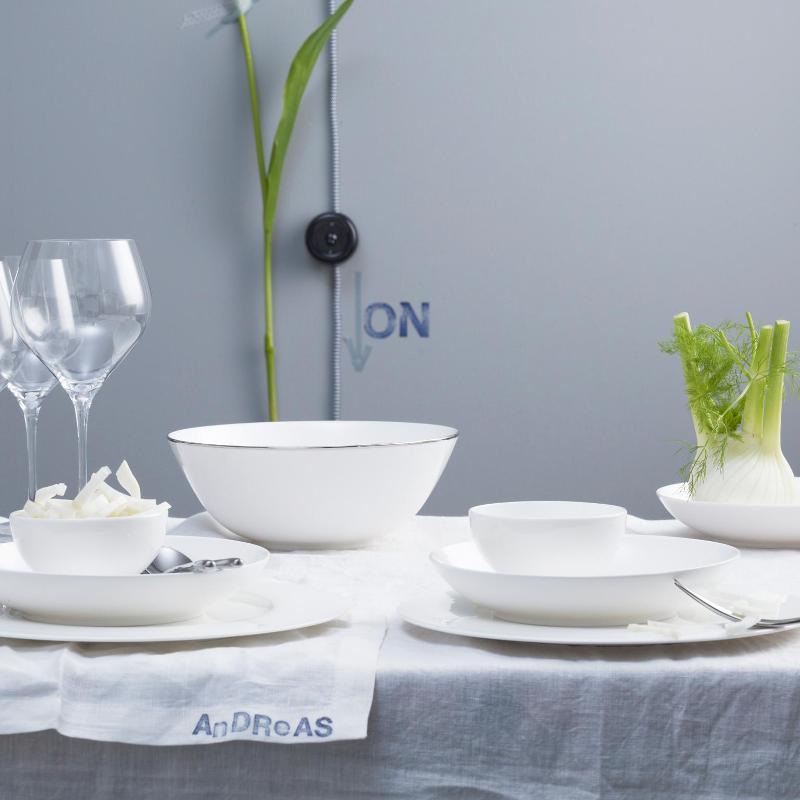 Rosenthal Selection Brillance Ligne d'argent
The dinnerware with great shapes of the collection Brillance has been at the market since 2013. Since then different decors decorate the classical porcelain and stylishly emphasize the exciting interplay of the shapes.
The decor Ligne d'argent decorates the Bone China porcelain with a fine platinum line which is painted by hand and placed at the rim of the dinnerware. The porcelain items are attractively presented and deserve a special attention.
The Brillance Ligne d'argent cups, plates, bowls and other table accessories perfectly complete your table and set stylish accents with the Brillance Decors.