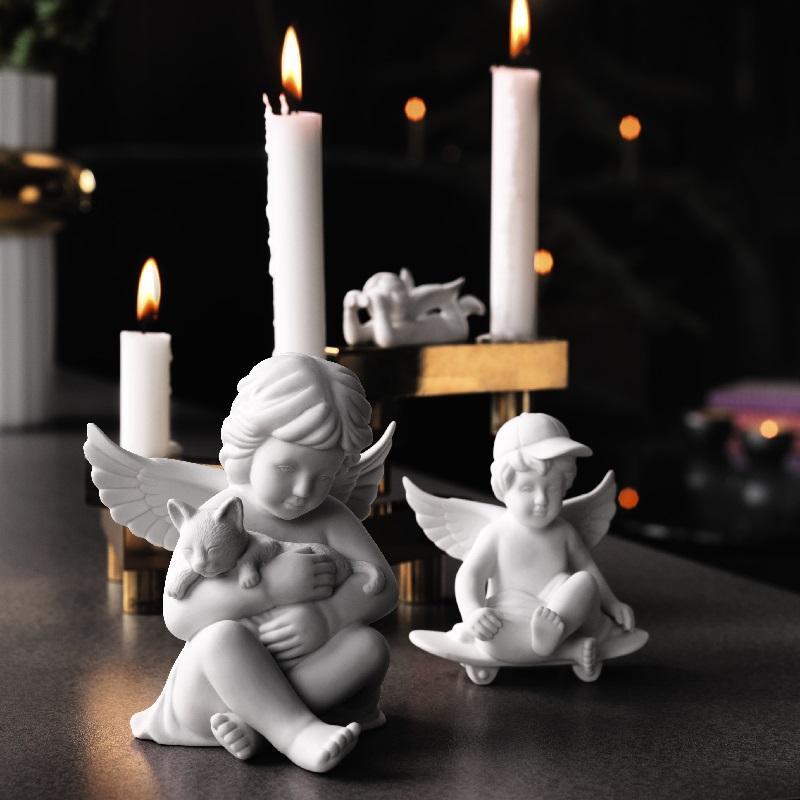 Rosenthal Selection Angels – Charming Porcelain Decoration
Charming Angels by Rosenthal Selection are a heavenly pleasure and not only for the Christmas season. Rosenthal Angels are made of noble white porcelain.
Some angels play musical instruments such as bell, lyra or cymbals, other angels devote themselves to love and play Cupid or send you a kiss on the hand. Arrange your own angel orchestra in sizes from 6 cm to 14.5 cm!
(1 Customer reviews)