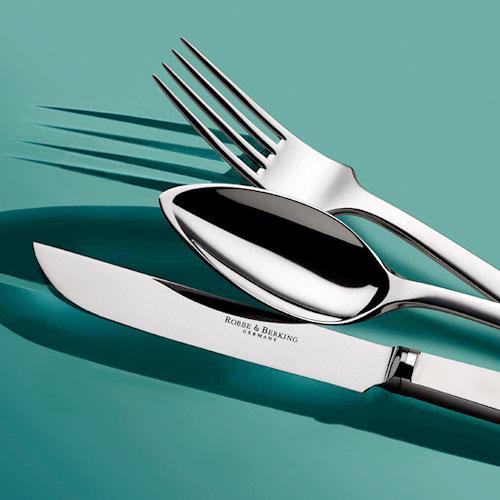 Robbe & Berking Riva Cutlery
New, distinctive and simple cutlery Riva from Robbe & Berking includes noble knives, spoons and forks which can be used everyday as well as for some special occasions. Everyone can find something to his liking out of more than 40 separate items and several sets.
Though all articles from this pattern are handmade, the designer Wilfried Moll was able to create for Riva a modern and brilliant look. Robbe & Berking realizes his ideas with a perfection characteristic to craftsmanship, to receive a masterpiece of silversmith art.
You can set your table with this dishwasher safe cutlery Riva for all occasions!