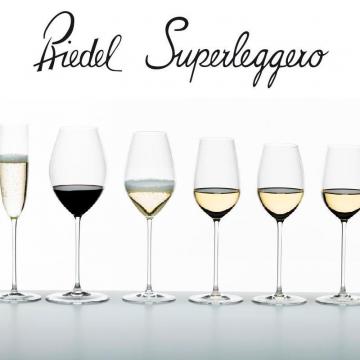 Riedel Superleggero Glassware
Superleggero means 'super light'. The glassware collection is a perfection of the most popular items recommended by sommeliers. Thanks to its elegant style these light glasses look fragile and noble. The Superleggero glassware from the glass factory in Kufstein (Austria) is lead-free, handmade and mouth-blown. Close to the logo on the bottom side of all items you will find additionally the name of this line - and this is for the first time in the history of Riedel!
The Riedel Superleggero glassware as well as champagne-wine glasses can be discovered in our on-line shop Porzellantreff.de!