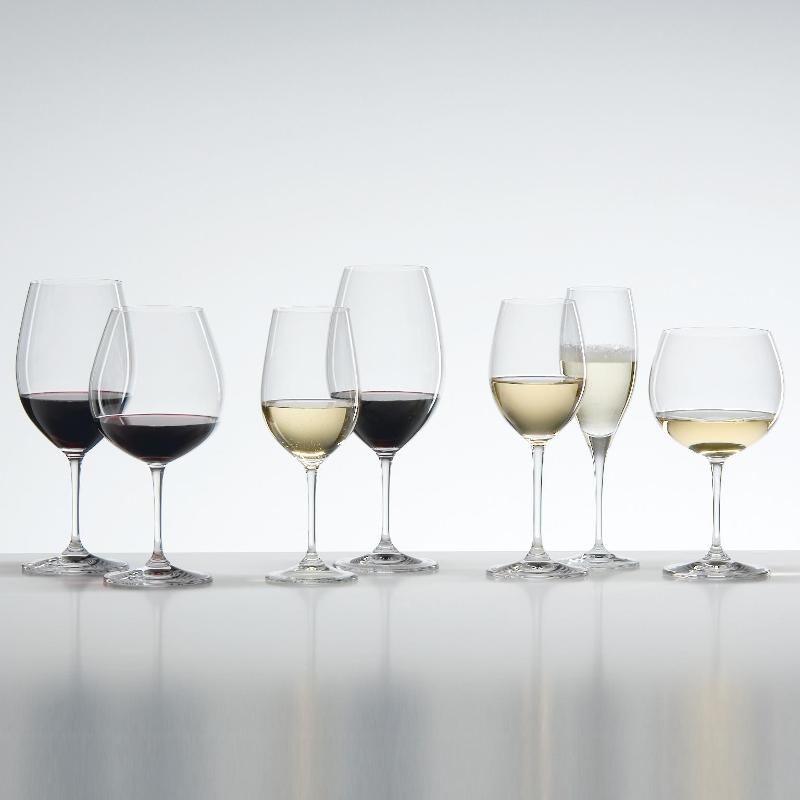 Riedel Vinum - wine glasses for connoisseurs
Riedel Glasses Vinum is a term for any wine connoisseur. The origins of the company Riedel Glass is in Bohemia and 1756 is regarded as year of the foundation. Over 250 years experience in glass production are now the guarantee for highest quality. Globally active, with offices in the USA and Japan, is Riedel one of the leading glass manufacturers in Europe.
Since 1986 uses Riedel glass factories electric furnaces. The first machine-made glass series, Riedel Vinum, dates from this year. The special feature of this Riedel Glasses Vinum is the direct relation between the glass quality and the respective wine. This Riedel glasses arises practically in full coordination with grape varieties and the resulting created fine wines. Each wine glass from the series Riedel Glasses Vinum is made for certain wines.
The Riedel Vinum glasses, developed by Georg Riedel on the principle - the content determines the shape, are the affordable "Vitrum-Wine-Store" for every day.