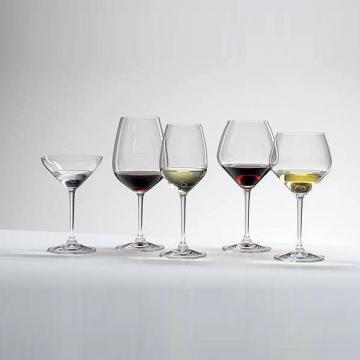 Riedel Glasses Extreme
The striking glass collection Extreme from Riedel became its name due to their extreme shape. The glass series is reminiscent of the cubic shape of polished diamonds with a convex form that narrows to the top. The result is a uniquely broad evaporation surface that intensifies and refines the suppleness of the various wines.
The Extreme glass collection from Riedel offers the perfect selection for connoisseurs of good wines. Discover the Riedel range at Porzellantreff!