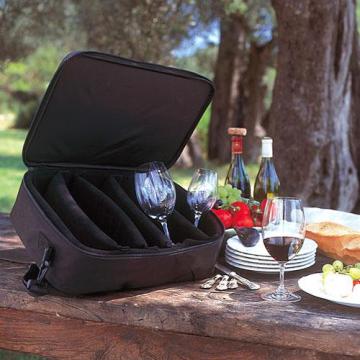 Riedel glass accessories
If you want to use wine glasses and decanters for a longer period, then Riedel glass accessories are a real must have. With a bottle cleaner you can easily clean your decanter. The reusable high-grade steel pearls carefully remove all sediments which may deposit sooner or later at the bottom of a glass. To have sparkling and clean wine glasses you may definitely need a microfibre cloth. This microfibre cloth removes greasy spots and can be used both for a dry and a moist cleaning.
If you want your wine glasses to avoid any scratches, while being transported, make sure to put it in a suitable case, for example into the one from our shop. This bag is well cushioned and has enough place for four wine glasses. Products from the Riedel glass accessories can become great gifts for a wine lover or a nice treat for yourself.