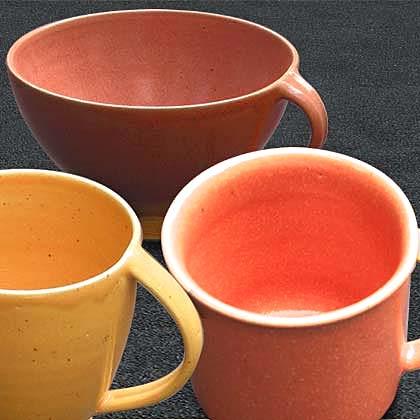 PurKeramik cups & mugs handcrafted ceramics from Munich
Behind the name PurKeramik there is handmade Ceramics for everyday use. Suzanne Buehlers ceramic designs are no mass-goods. They are made piece by piece by hand. The clay which is used is a natural product. The glazes are manufactured in the Atelier. All glazes are non-toxic, food-safe and dishwascher-proof. Enjoy your morning with PurKeramik cups & mugs. Complete your PurKeramik cups & mugs selection with matching glasses, table linen or cutlery!
There are no products matching the selection.