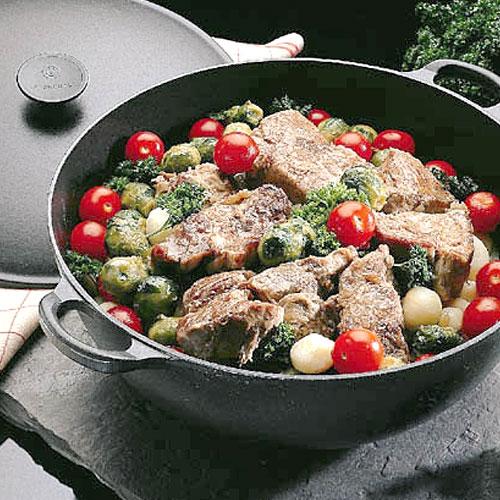 Cast iron pots are great cooking helpers
Cast iron pots are ideal to roast a spicy piece of meat or to cook sauces and vegetables. Cast iron has excellent heat storage capacities, so that the warmth stays longer in the pot. In this way, a cast iron pot keeps food warm until the end of the meal. A cooking pot made ​​of cast iron is suitable for all types of stoves, including induction ones.
Durable enamel inside and outside the pot turns cast iron pots into an eye- catcher on every tabletop. These pots are easy to clean and are dishwasher safe. The lid buttons are up to 200 ° C heat resistant and turns cooking into a pleasant pastime.