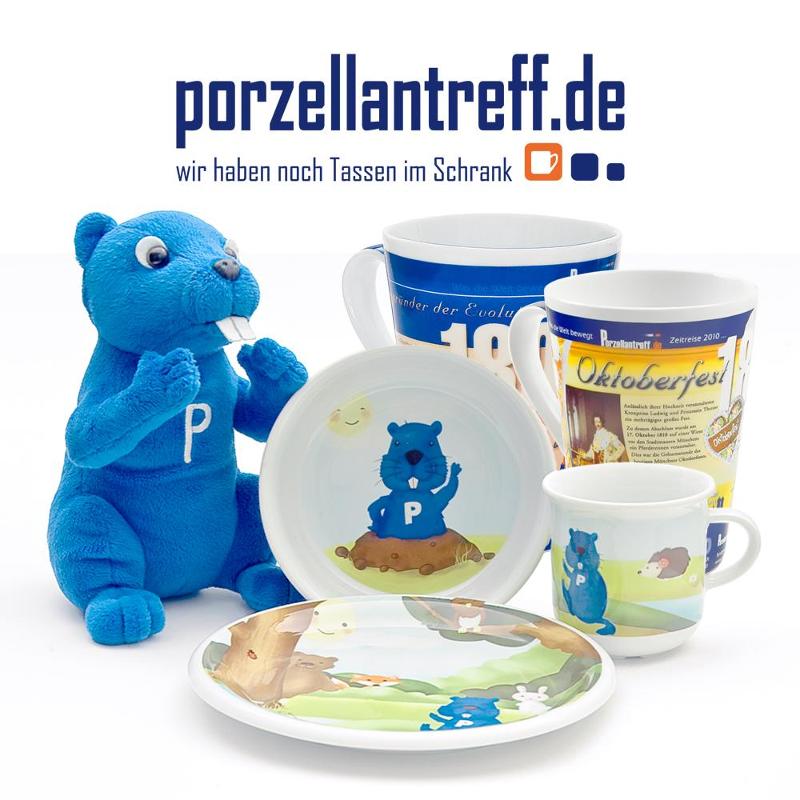 Limited Porzellantreff Collector's Edition
Porzellantreff is not just an ordinary on-line shop, it is a real brand too. Porzellantreff regularly introduces precious limited Collector's items. 2009 is the year when Porzellantreff.de launched its first collectible mug on the market and which is now considered to be the onset of the Porzellantreff Collector's Edition.
Browse through the selection of Porzellantreff limited collectible mugs and discover the charming tableware for children "Porzell and his Friends" by Arzberg. Here you can find various gift vouchers which always serve perfectly as a great gift idea.