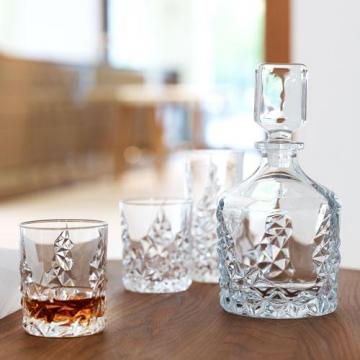 Nachtmann »Sculpture«
Nachtmann Sculpture Glass is a series made of lead crystal. The designer Ahmet Uslu imagined in designing a sculptor, working on a rugged boulder and thereby exposing a touch of crystal. The combination of rough and gentle has succeeded perfectly.
The relief of the lead crystal glasses gives Sculpture from Nachtmann something extraordinary. Due to the increased fracture strength, you will have long enjoyment with your Sculpture glasses.
A wide range of high-quality glasses from different manufacturers can be found in our category glasses!