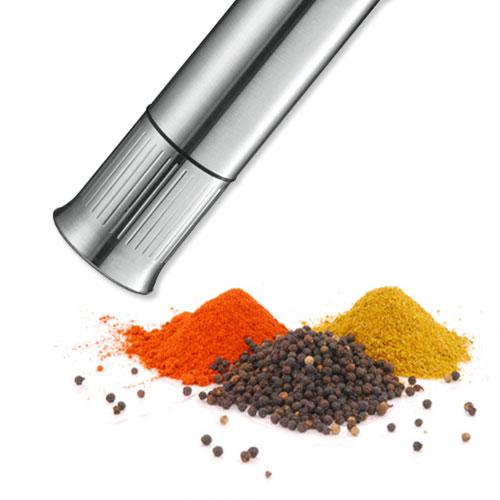 Mills bring fresh spices to your dishes
Good quality mills are notable for their longevity and for their durable grinders. Salt and pepper mills should be on every tabletop and are much better than traditional shakers: you can add freshly ground spices to your food to your own liking. Moreover, you can fill mills not only with separate seasonings, but also with a mixture of various kinds of spices and even with coffee beans. A traditional mill will be just perfect for that.
In our on-line shop you can find mills made of stainless steel or ceramics from such renowned manufacturers as Auerhahn, Joseph Joseph, Kahla, Villeroy and Boch or Zwilling. In the past, people had to crush pepper, salt and other spices with pestle and mortar. And now beautiful mills are equipped with various grinders, electric or manual, so that you are able to get fresh spices in a few seconds!