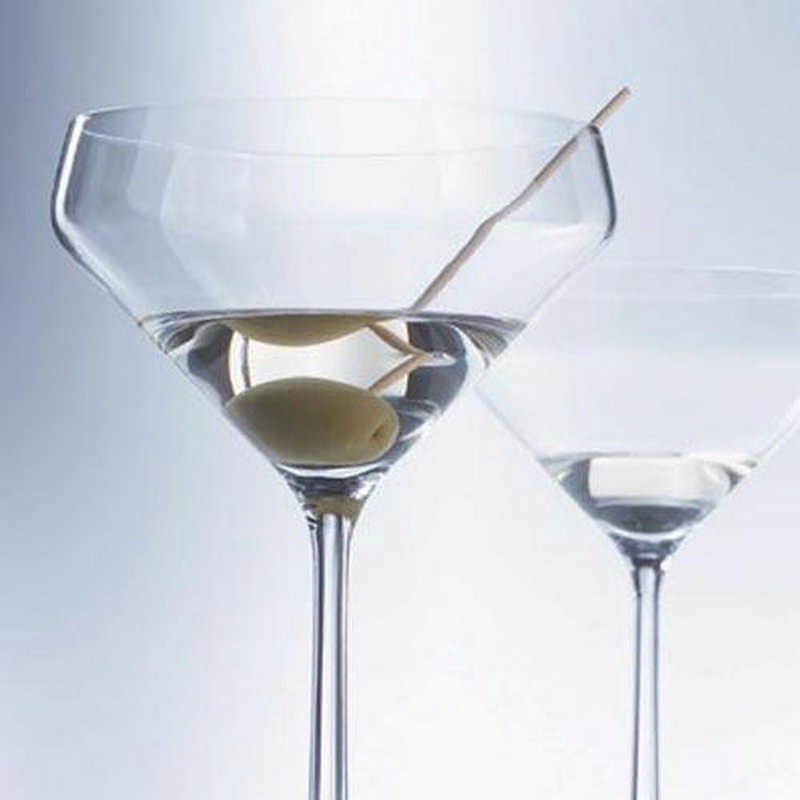 Martini glasses
Conically shaped Martini goblets, known also as cocktail peak, are the most famous and prominent cocktail glasses. Fabulous and original cocktail, Martini, should be served exactly in such glasses. There a lot of different legends about the appearance of Martini, which was often ordered by a famous secret agent with the following words "Shaken,without being touched.".
Manhattan and Cosmopolitan are sweet cocktails, which are also served in Martini glasses. Therefore, these glasses are basic and "must have" items of each bar.

Every manufacturer has added some peculiar notes to the typical shape of Martini glasses. Explore various creative ideas of our partners!