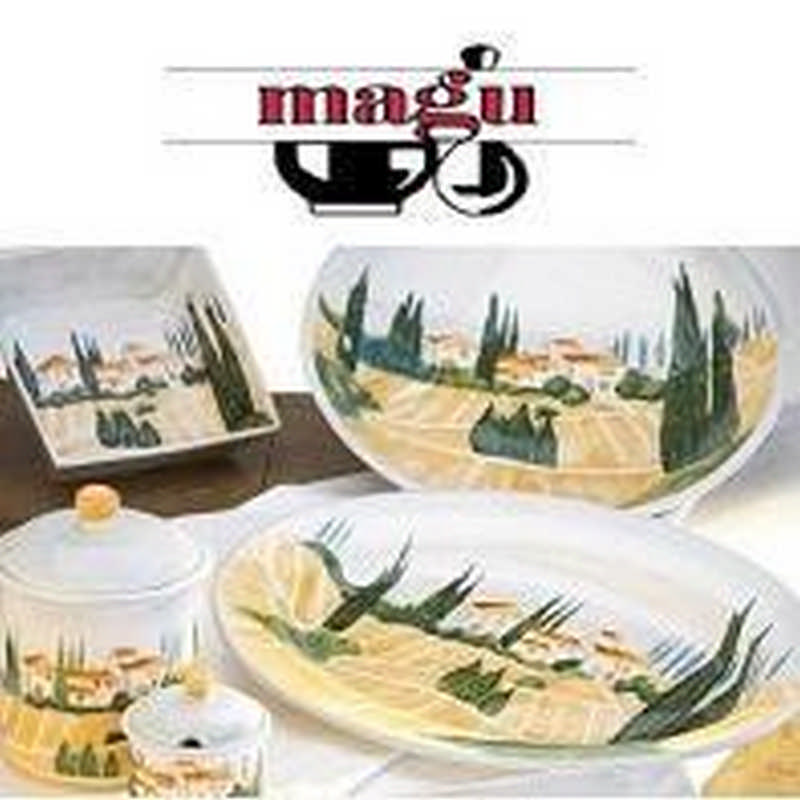 Magu-Cera Ceramics and Stoneware hand-painted
Magu Cera provides for more than 40 years hand-painted ceramics that fulfills the highest demands. Magnificent colors and maximum functionality are the hallmarks of Magu Cera Ceramics.
The perfect radiance of beautifully designed hard ceramics turns each table into something special. Behind the contemporary decors stands well-known designers who give each series a personal touch.
Hand painted is every single item an exclusive unicum that was fired at 1150 ° C. Thus makes each piece not only dishwasher and microwave safe, but also ovenproof. Get a Mediterranean flair on your table with hand-painted hard ceramics of Magu Cera.
Magu Cera Ceramics complements perfectly with matching glasses, cutlery and table linen from our online shop!
Magu Cera - Pottery for dreaming
Enjoy the exclusive designs of Magu Cera, whose expressive colors highlights their individuality. You will experience Mediterranean joy of life every day at home with ceramics by Magu Cera.
Bring the Mediterranean spring to your table with the ceramic Magu Cera Flower Magic. Colorful blooms and flower motifs on innocent white background adorn this natural ceramics. Edges in deep green underline the great closeness to nature of this special collection. Let us take you to the rich garden of nature with this Magu Cera Ceramics.
The sun-soaked fields of the ceramic series Siena offer beautiful natural romance and southern flair. This ceramic Siena captures the charm of the South and takes you to the Tuscan vacation area.
Tuscan holiday feelings will you experience with ceramic collection Magu Cera Toscana too. Sun-kissed juicy pears, apples and plums dominate the magnificent decor of this series. Artfully like a still life adorn this magnificent fruits the surface of each individual article. Brown edges summarize the painting-like decors like a fine wood frame and let them shine.
The collection Winter Season combines Mediterranean warmth with winter motifs. This apparent contradiction creates a unique décor that brings the sun into the cold season. This series transforms your table into a winter wonderland. Enjoy with Magu Cera Winter Season a heavenly Christmas time with the family. Children's eyes begin to glow when beautiful star bowls stand on the decorated table with Christmas cookies. Experience with this ceramic cozy evenings in good company.