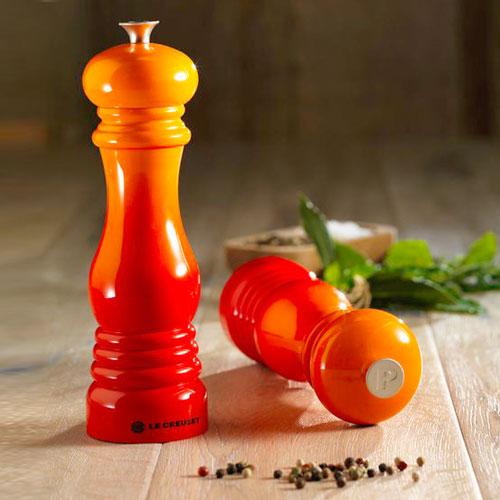 Le Creuset pepper & salt mills
Pepper & salt mills of a classical shape and made of plastic come in popular Le Creuset colours and contain some surprises. In spite of its traditional design the mills have a modern technology. Le Creuset mills are, for instance, equipped with a ceramic grinder. This ensures their durability and their great performance.
Additionally, with a metal button you can regulate the milling finesse specially for each dish. If you turn it clockwise, you will receive fine pieces, and if you turn it counter-clockwise, you will get large ones. Salt and pepper mills are labelled on the button accordingly with S and P.