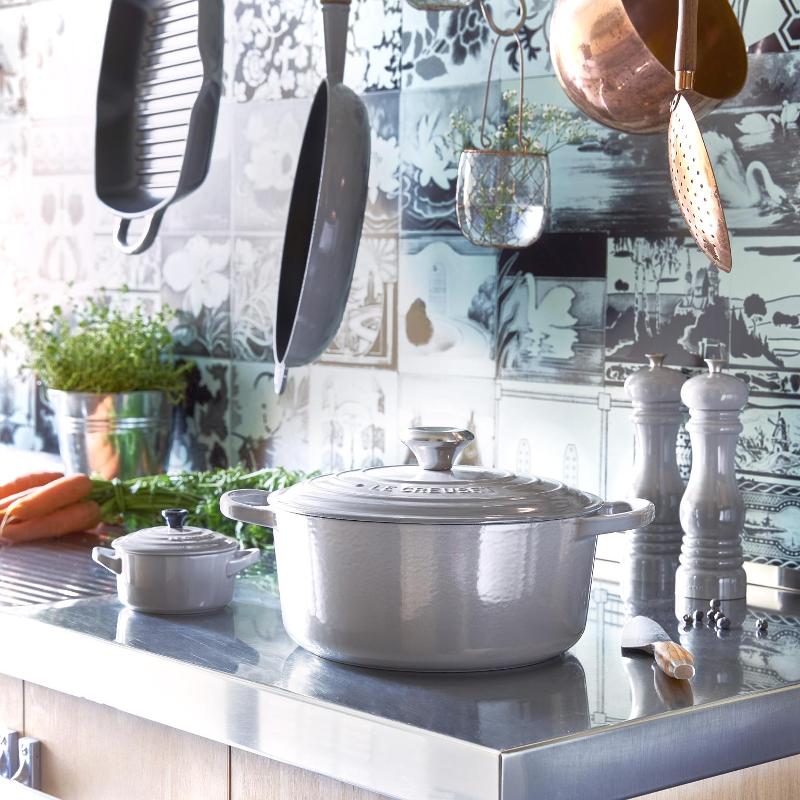 Le Creuset Cast Iron Pearl Grey
Cast iron products from Le Creuset are known for their premium quality. The materials of pans, casseroles and other cookware are characterized by their high thermal capacity and also by their capacity to allocate warmth equally. An essential accessory for every kitchen! The premium cookware gets its elegant aesthetics with a help of the pearl grey colour. The various forms will perfectly match your dining table!
Combine Le Creuset Cast Iron Pearl Grey with the collection of Pottery Pearl Grey!
There are no products matching the selection.