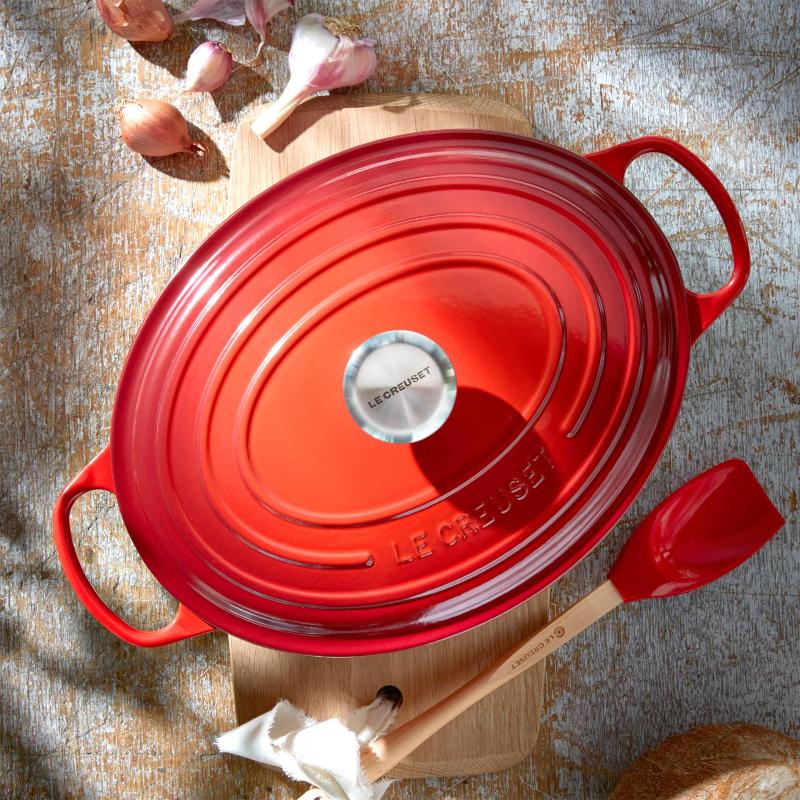 Le Creuset Casserole Dish Signature oval
Classic roasters (braisers or dutch ovens) from the famous pattern Signature of an oval shape perfectly suits for cooking poultry and large pieces of roast meat. Cast-iron roasters distribute evenly the temperature and will keep your dishes warm for a long time.
Le Creuset Signature roasters oval are available in various colours and sizes. The diameter of the largest roasting pan is around 40 cm.
Thanks to "Goose roasters" the whole goose can be easily cooked without being previously carved into pieces.
Take a look at these beautiful and durable oval Signature roasters in different colours in our on-line shop Porzellantreff.de!