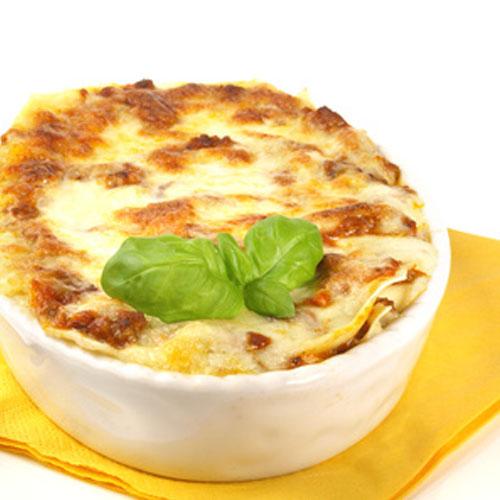 Lasagne dishes - Italian casseroles
Lasagne means not only pasta in form of wide flat sheets, but also a special casserole which consists of several layers and of the flat rolled out pasta dough. And the shape of our lasagne dishes are specially suitable for baking such casseroles. As a rule, they are square ovenproof baking dishes with high sides. While gratin baking dishes can be oval, backing bowls for lasagne usually have a square shape.
Typical baking lasagne dishes can be found in the patterns Ammerland and Jeverland from Friesland. These dishes are easily mixed and matched with other tableware, glasses, cutlery, table linen and accessories, a wide range of which you can discover in our on-line shop.