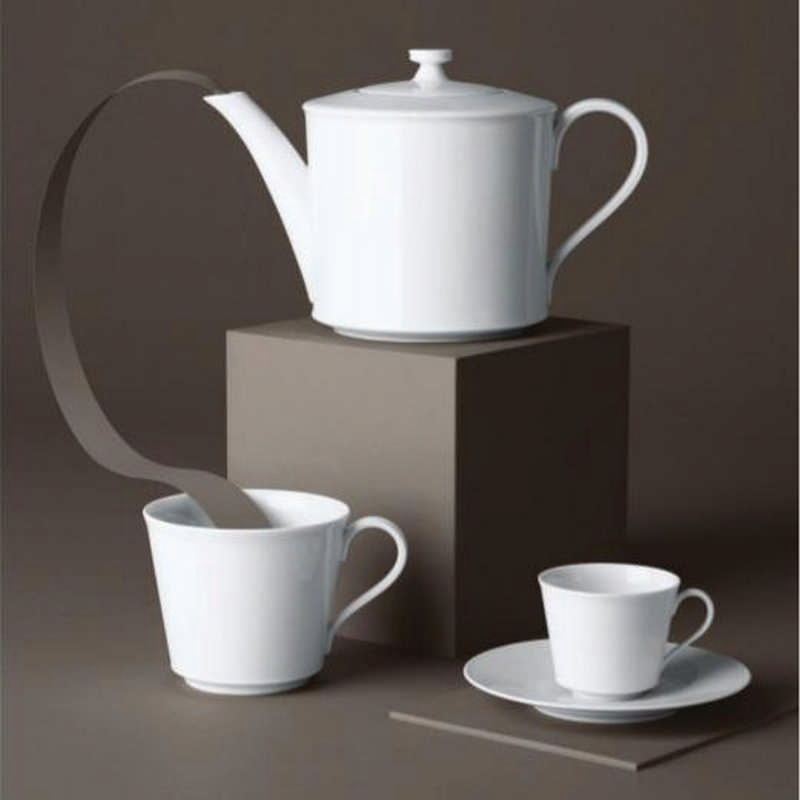 KPM Urania white porcelain with long tradition
Hardly any service conforms so clearly the demands of the early 20th Century for a 'New Objectivity' like the service KMP Urania white. It was designed by Trude Petri. By the play of light and shadow, the essence of porcelain comes alive.
Complete your KPM Urania white porcelain collection with matching cutlery, porcelain and table linen.