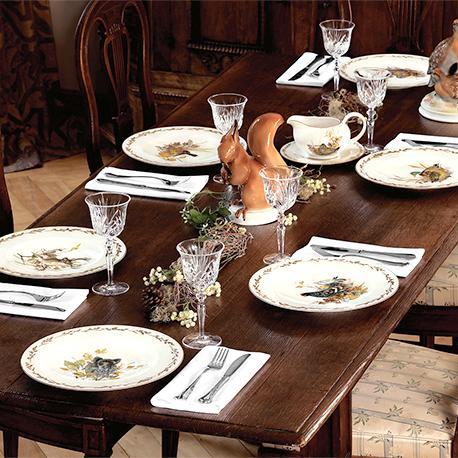 Königlich Tettau Achat Diamant Jagd
By having created Achat Diamant Jagd the manufacturer Königlich Tettau completes its favourite Achat Collection with a new hunting pattern. You will find various decorations on the tableware of this new set - blackcocks, fallow deer, ducks, pheasants, foxes. This pattern were designed by the famous Danisch designer Mads Stage.
Combine different patterns of Achat Diamant Jagd and serve your delicious dishes on high-quality porcelain tableware!