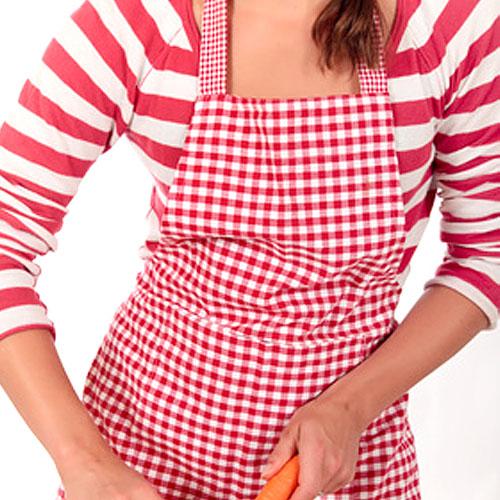 Protect your elegant clothes with kitchen aprons
Kitchen aprons are popular though not everyone uses them. And how wrong they are! Modern aprons are not only great kitchen helpers but you will also look chic and elegant in them. Such premium brand manufacturers as Le Creuset, Garnier Thiebaut and Villeroy and Boch have designed a beautiful protection for your clothes so that you could even more enjoy your cooking time.
Just imagine: you have to cook for your friends and have to finish your dishes just before your guests' arrival in your evening dress - how upset you can be when couple of drops of your tasty sauce will leave stains on your dress! But you can avoid such situations as well as some other unpleasant ones if you have a kitchen apron. It will protect your clothes from splashes, drops and will ensure a good mood when cooking.