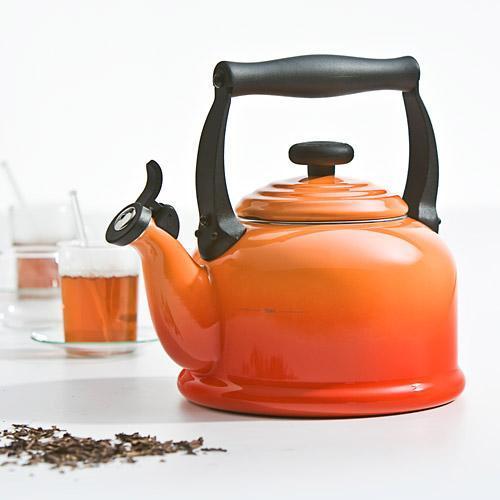 Nostalgic, modern and useful water kettles
A great number of water kettles' and whistling kettles' design is based on historical models, but made with most modern materials and obtain a strong, ferromagnetic bottom. Le Creuset water kettles may be used with induction cookers, as well as with other hobs so that water boils in almost no time. The enamelled inner side makes the kettle cleaning much easier. The Kone and Zen models posess strong harmony whistle, which signalizes when the water boils.
Special whistling kettles, made of high-grade steel or rustic-style cast iron from Villeroy and Boch company, are suitable only for gas ranges and electric stoves. Supplement your new water kettle with suitable porcelain or ceramics as well as other wonderful kitchen utensils with decorative ornaments.
Fell free to enhance your water kettles with porcelain, glass sets or cutlery!