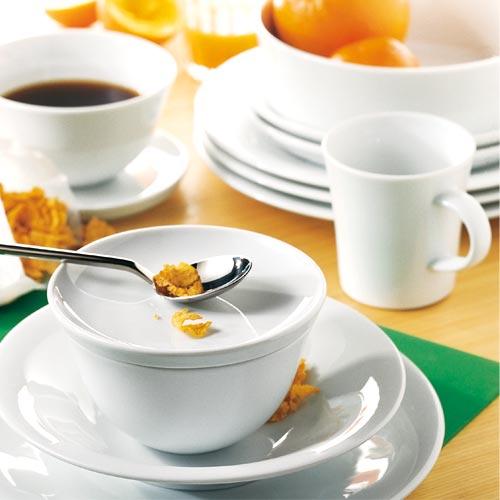 Kahla Update white - contemporary porcelain
Simple and straightforward, this is Kahla porcelain. Thus, the porcelain follows the modern spirit of time. Rapidity, mobility and accessibility characterize our society. Also the design of Kahla tableware follows this trend with its very functional appearance.
With Kahla, you have the choice. Cappuccino and espresso cups as well as mugs with handle compete for the favor of the coffee connoisseur. For tea lovers offers Update white small tea bowls. Plates in many different sizes can be used for any type of meal.
The Kahla Update white set is well suited as a starter set. It can be expanded as desired.
Complete Kahla porcelain with glasses and cutlery in a modern style.