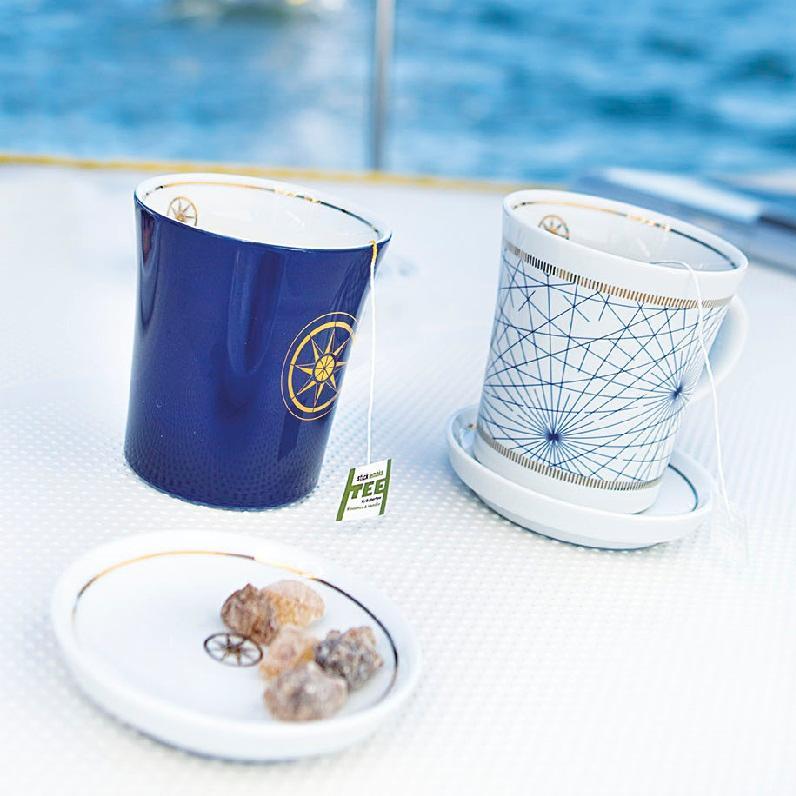 Kahla On Tour - Boat Porcelain
Developed especially for the needs of sailors, yacht as well as motor boat owners. Kahla brand offers with Magic Grip On Tour collection the first non-slip porcelain available for use at sea. This so-called boat porcelain combines style and function, and thanks to the innovative MagicGrip integrated silicone foot — guarantees the safe usage even during waves.
The plates, cups and bowls of this special dinnerware are equipped with a MagicGrip integrated silicone foot. Items of the collection are non-slip and can be easily used on typical wood, plastic or other common materials boat furniture.
Three colour patterns: White, Sail Away and Blue Harbor — determine the maritime look of Kahla Boat Porcelain. Discover the outstanding combination of sophisticated and modern design as well as multifunctionality directly at the Porzellantreff!