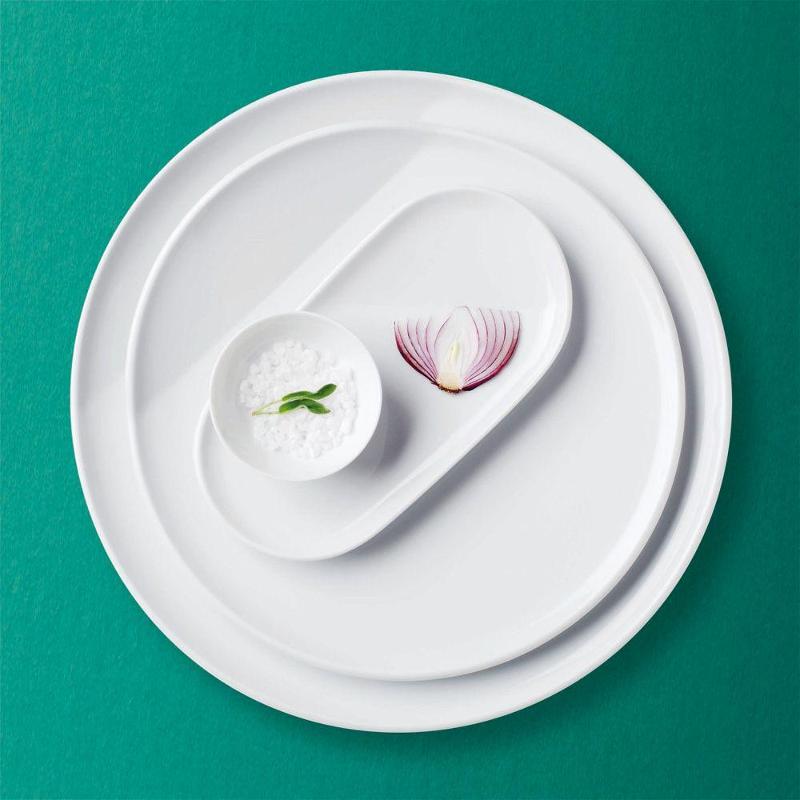 Kahla O - The better place
The O collection offers innovative tableware by Kahla. A precise kink divides O into two areas: one side for food, the other side for gripping. The inspiration for O - The better place was the folding technique of origami paper.
The bottoms of the plates, as well as the bottoms and insides of the mugs of the collection, are surprising with catchy relief lines. So the porcelain stands safely on the table and at the same time offers a better hold in the hand. The surfaces of the crockery collection also catch the eye with an interesting play of light and shadow.
Discover O - The better place collection by Kahla, which item is unique through the Engobe technique at Porzellantreff.de!