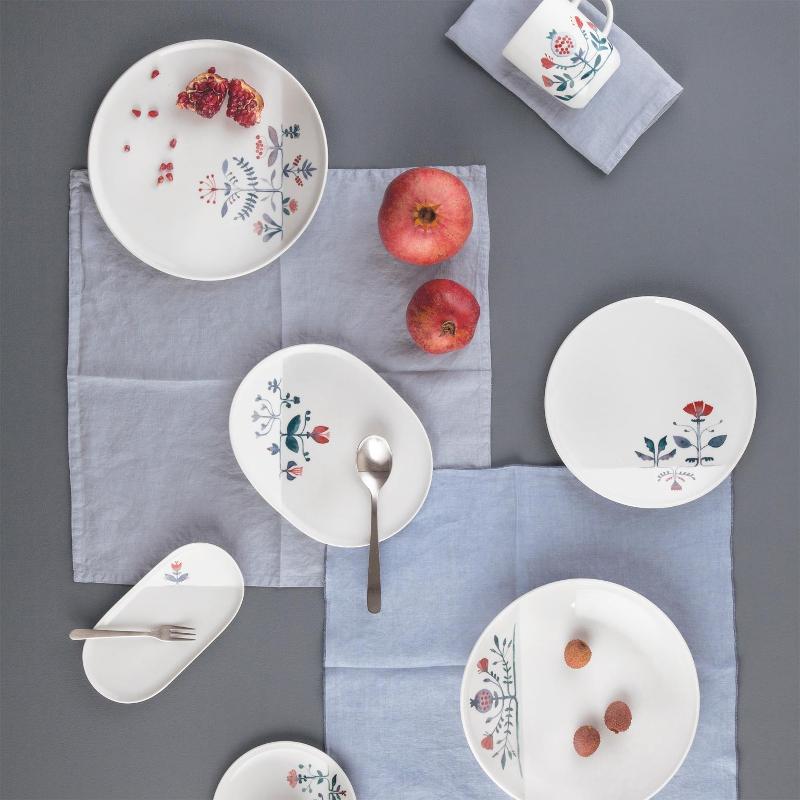 Kahla O - The better place Fable Fleur
The unique porcelain of the O - The Better Place collection becomes the new floral highlights with Fable Fleur decor. Delicate flowers in blue, turquoise, violet and red adorn the crockery with the precise kink and invite you to forget the daily grind.
Discover the multifunctional porcelain Kahla O - The Better Place with new colour accents at Porzellantreff!