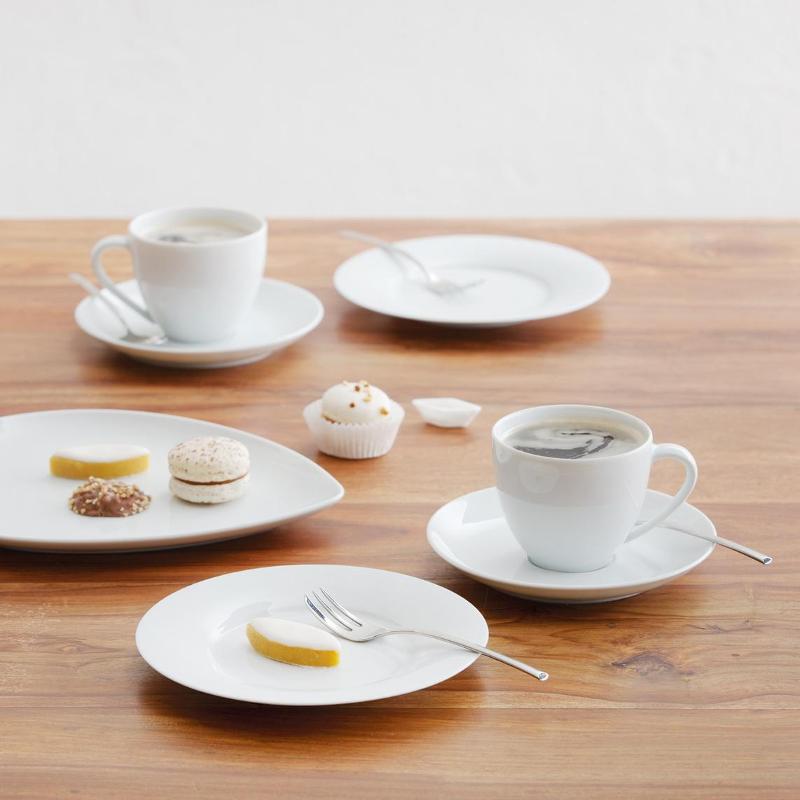 Kahla Magic Grip table
Magic Grip table reflects the form of Diner from Kahla. Dinner sets and serving dishware from Kahla Magic Grip table do not slide, can not be scratched and do not clatter. All items are equipped with a special silicone bottom. The clear form of this collection Magic Grip is timeless and modern at the same time.
Purchase Kahla Magic Grip table at Porzellantreff.de at reasonable prices! You can complete your choice with splendid items from the collection Kahla Magic Grip Kitchen which is available online at Porzellantreff.de!