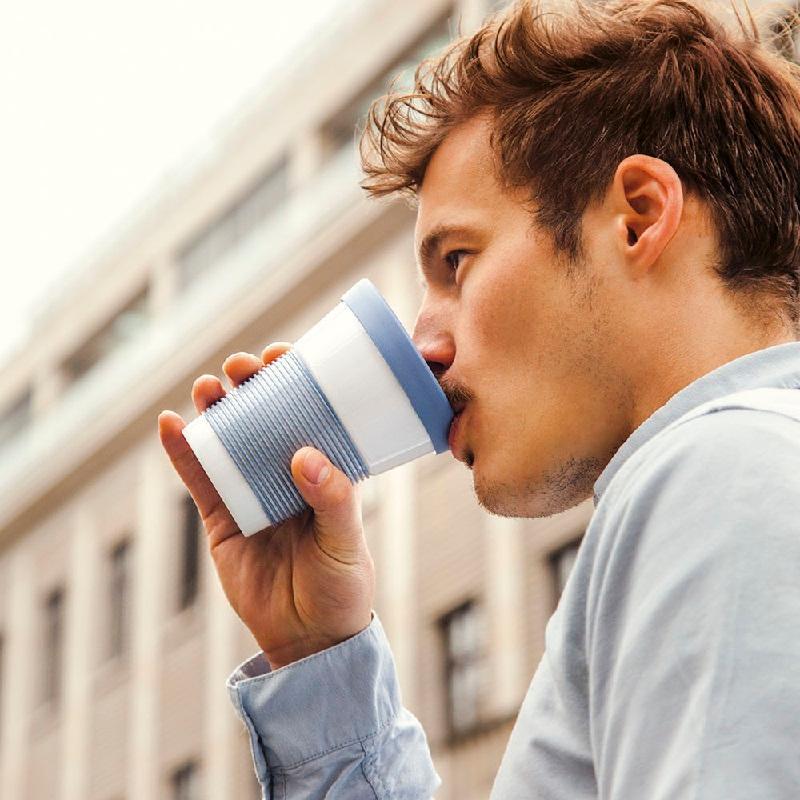 Kahla cupit - Magic Grip
One-way mugs were yesterday! Now Kahla presents a To Go Mugs cupit collection and an innovative Magic Grip coating. The stylish collection offers different porcelain mugs and universal lids for travelling. Discover a variety of possibilities how to combine cupit mugs and find your own favourite mug.
Owning to the rippled silicone banderole it is very convenient to hold mugs in hands. Moreover, you can save your place by piling mugs one upon the other.