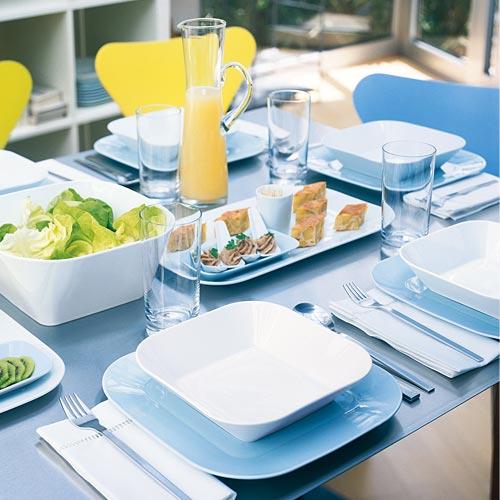 Kahla Cumulus Aqua porcelain - color glazing applicated by hand
The few parts of the multiply award winning service Kahla Cumulus Aqua allow nearly unlimited possibilities of combination. Aqua is a color glazing which has been developed especially or Kahla which is applicted expensively by hand. It gives the porcelain tenderness and depth. Kahla Cumulus Aqua porcelainstands for modern design demands. Complete your Kahla Cumulus Aqua porcelain with matching cutlery, glasses or table linen!
There are no products matching the selection.