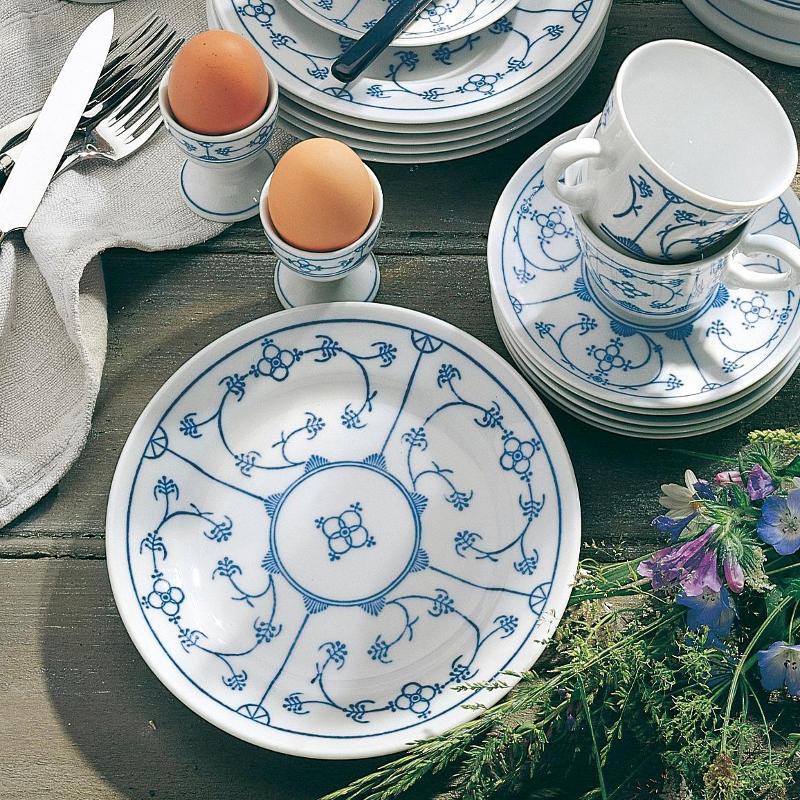 Kahla Blau Saks - Indian blue - Strawflower Pattern
The strawflower pattern is an undisputed classic of porcelain. The manufacture of Blue Saks or Indian Blue was started by Kahla in 1844. Kahla Blue Saks is the most extravagant and laborious pattern of this manufacturer.The cobalt blue lines of the strawflower patterns are manually stamped.
Blue Saks is made by hand ​​in Germany.
The Blue Saks line Strawflower pattern by Kahla will be delivered of a quality known as "assortment after the pottery kiln" which means that dishes may have some small blemishes or cosmetic defects.