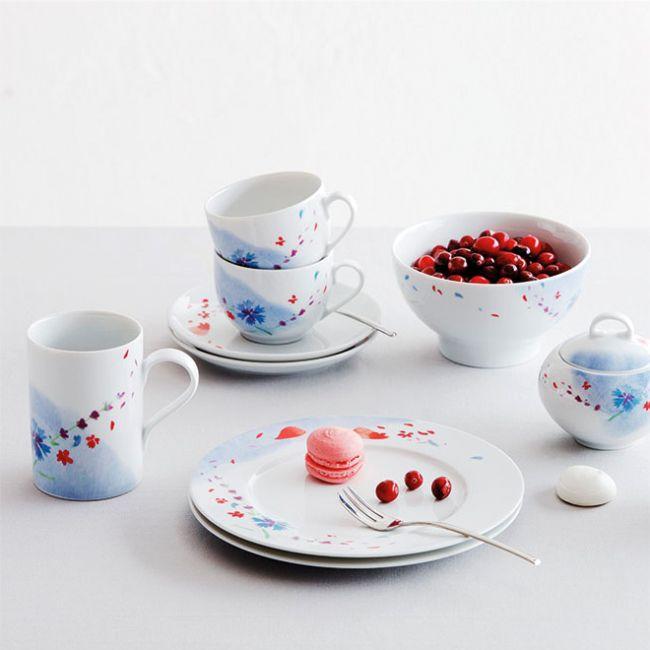 Kahla Aronda Dancing Blossoms
The popular form Aronda from KAHLA achieves a fresh springlike look thanks to collection Dancing blossoms (orig. Tanzende Blüten). Gentle colours mix a harmonious springlike breeze of cornflower, rose and lavender blossoms over the white porcelain. Aronda Dancing Blossoms collection is a stylish companion for your table and creates a moody atmosphere during the Easter period as well as during spring months and in summer.

Discover the encouraging colour game with Aronda dinnerware directly at Porzellantreff.