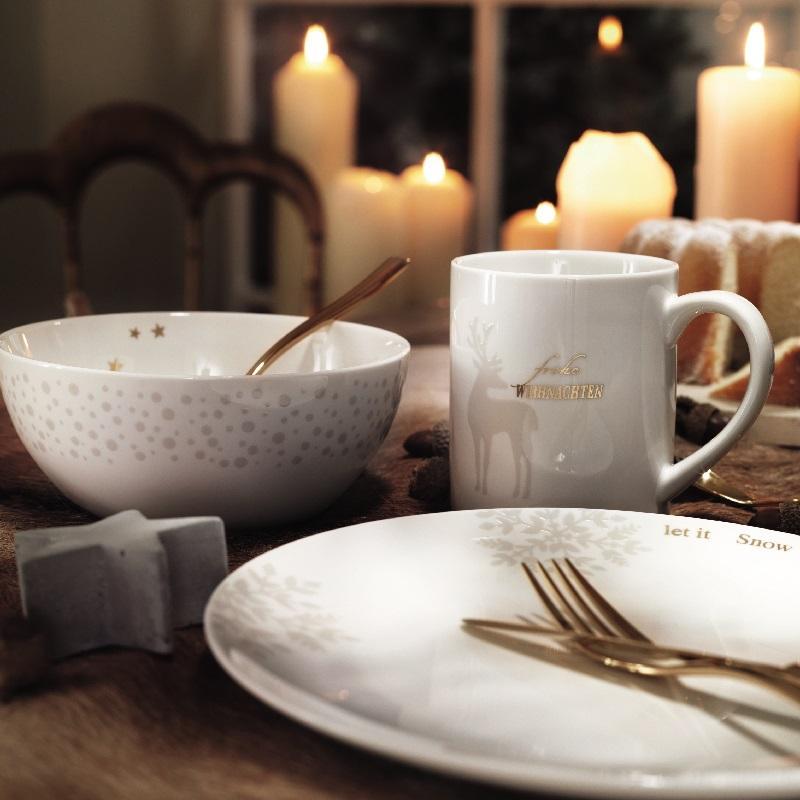 Hutschenreuther Merry Christmas - Charming Gray
The Huschenreuther's collection Merry Christmas offers a selection of cream coloured articles in combination with different colour editions. The conservative Charming Gray collection in Scandinavian mood in grey and beige colours, extends the collection and offers cups, plates, bowls and candlesticks for your party.
Discover the collectibles and great gift ideas in Merry Christmas Charming Gray collection. You can also combine the items with the colour editions Shiny Gold and Nordic Red.