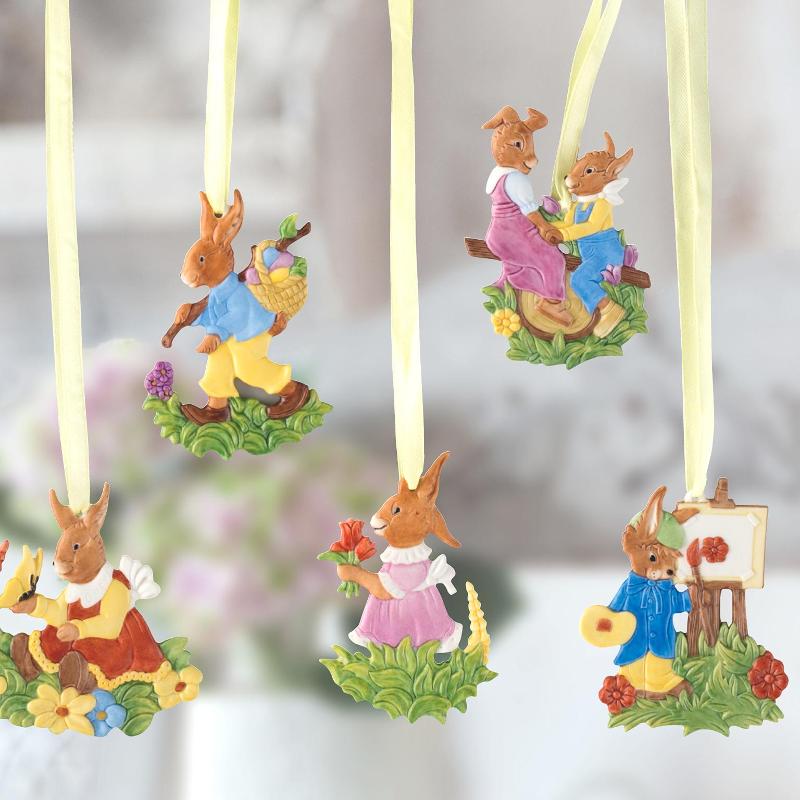 Hutschenreuther Decorative Hare Pendants
The most popular decorations for Easter celebration are various hare pendants. Discover the new Easter hare-pendants by Hutschenreuther at Porzellantreff.de. Through the hare-pendants a traditional brand Hutschenreuther offers inspiration for Easter celebration in 2017. The hand-painted pendants bring color and add Easter atmosphere into your home.
Find more decorative ideas for Easter celebration in our theme world.