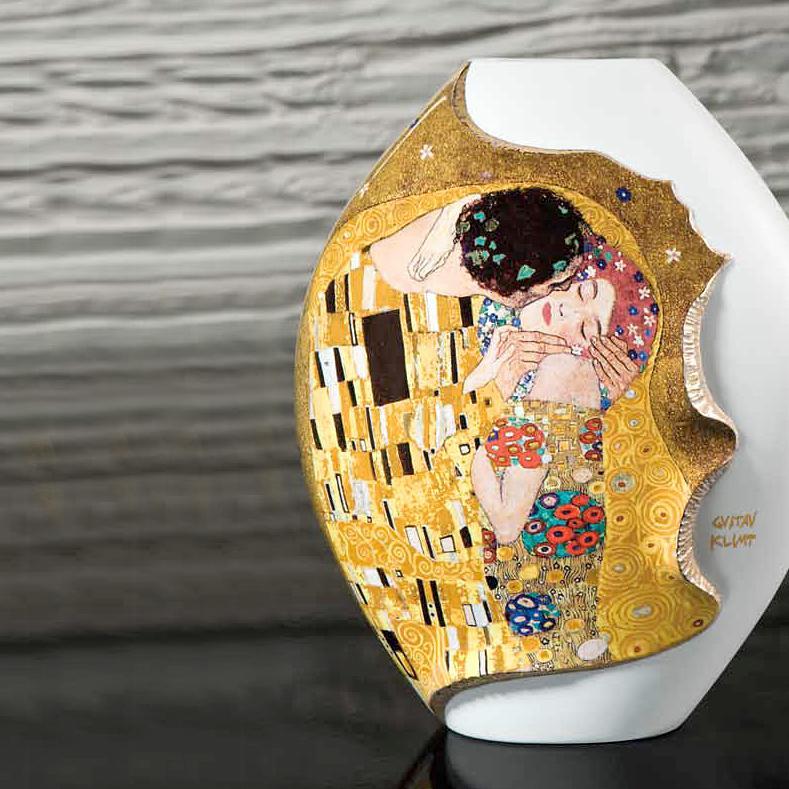 Goebel Artis Orbis - The Kiss by Gustav Klimt (1862-1918)
On the occasion of Gustav Klimt's 100th anniversary, Goebel presents the limited edition "The Kiss" in its Artis Orbis product line. The Kiss is the most famous painting of the co-founder of the "Vienna Secession". Gustav Klimt's "The Kiss" is considered as an allegory of love per se. The magnificent work in Art Nouveau fuses figures and ornaments into compositions of unique sensuality.

Get the limited edition of Goebel's The Kiss by Gustav Klimt collection in our online shop Porzellantreff.de!
Redeem this voucher code* MH2T1 (worth 5 euros) — by purchasing your Goebel items and save up to 10%!
* The voucher code is valid through February 01, 2019 with a minimum order value of 99,- euros after deduction of returns and cancellations. A partial redemption or cash alternative is not available. Can not be combined with other coupon codes or vouchers.