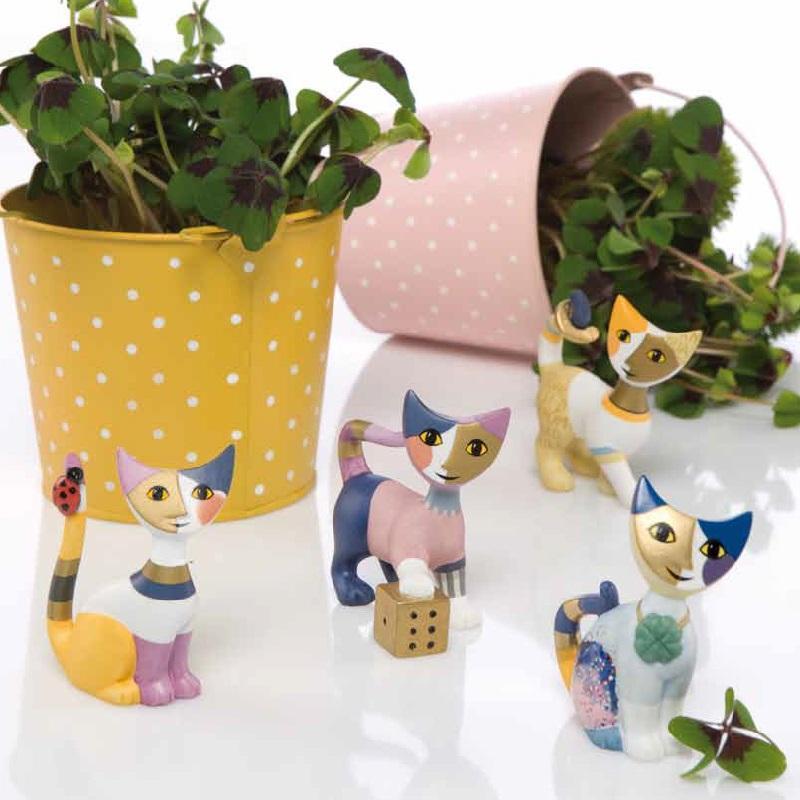 Goebel Rosina Wachtmeister Minicats
The most popular series in the Mini-format are the Minicats! The are equal to its ideals in any respect! The Goebel Rosina Wachtmeister Minicats Serafina, Gina, Massimo, Carlo and their little friends are looking forward to come into your home! Not only Rosina Wachtmeister Minicats, also glasses, stoneware or cutlery can be found in a great collection here in the online shop of Porzellantreff.de!
Redeem this voucher code* MH2T1 (worth 5 euros) — by purchasing your Goebel items and save up to 10%!
* The voucher code is valid through February 01, 2019 with a minimum order value of 99,- euros after deduction of returns and cancellations. A partial redemption or cash alternative is not available. Can not be combined with other coupon codes or vouchers.