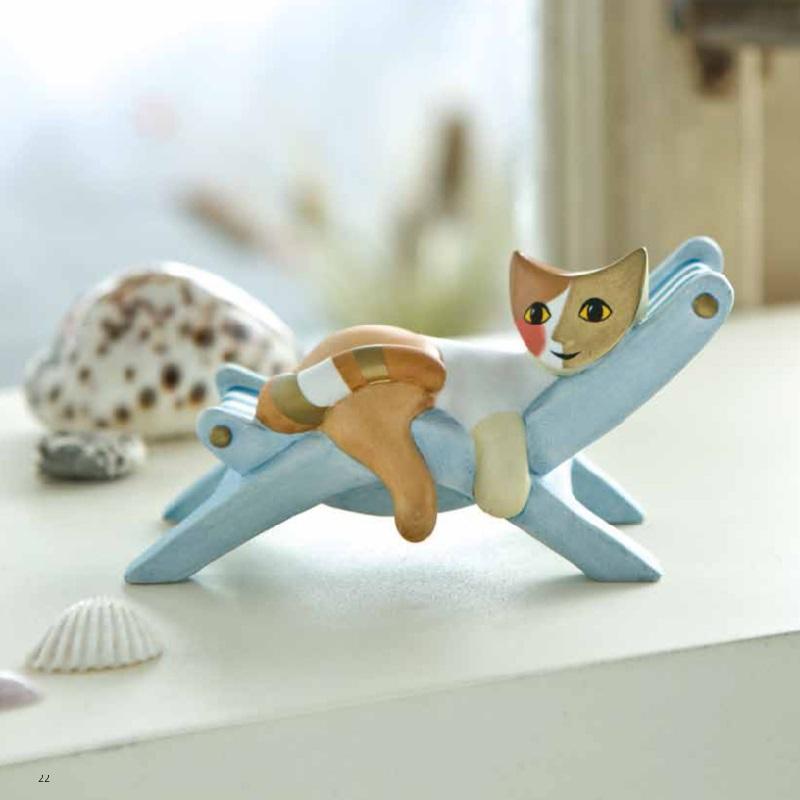 Goebel Rosina Wachtmeister Life of cats
Funny figurines of cats created by the artist Rosina Wachtmeister have been popular for many years already. With her new pattern Life of cats the designer has tried to show us how everyday life of these four legged friends looks like. You will find in the collection Rosina Wachtmeister cats in the basket, on the sofa or in the cosy armchair.
All figurines of the pattern Goebel Rosina Wachtmeister Life of cats are carefully decorated and painted by hand. Every figurine of a cat is unique and can become a precious part of your collection or a nice present.
Redeem this voucher code* MH2T1 (worth 5 euros) — by purchasing your Goebel items and save up to 10%!
* The voucher code is valid through February 01, 2019 with a minimum order value of 99,- euros after deduction of returns and cancellations. A partial redemption or cash alternative is not available. Can not be combined with other coupon codes or vouchers.