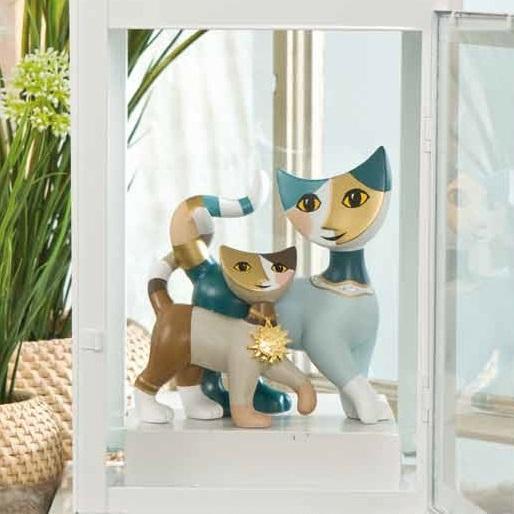 Goebel Rosina Wachtmeister Cats - Annual Edition
Rosina Wachtmeister is famous for her exceptional designs of porcelain figurines. Once a year the Austrian designer together with the famous porcelain manufacturer Goebel creates and presents Goebel Rosina Wachtmeister Cats Annual Edition. Such original decorative cats are must-haves for collectors! These small charming masterpieces of art fill your home with warmth and are ideal presents for your beloved ones.
Browse through Goebel Rosina Wachtmeister Cats Annual Edition in our on-line shop Porzellantreff.de!
Redeem this voucher code* MH2T1 (worth 5 euros) — by purchasing your Goebel items and save up to 10%!
* The voucher code is valid through February 01, 2019 with a minimum order value of 99,- euros after deduction of returns and cancellations. A partial redemption or cash alternative is not available. Can not be combined with other coupon codes or vouchers.