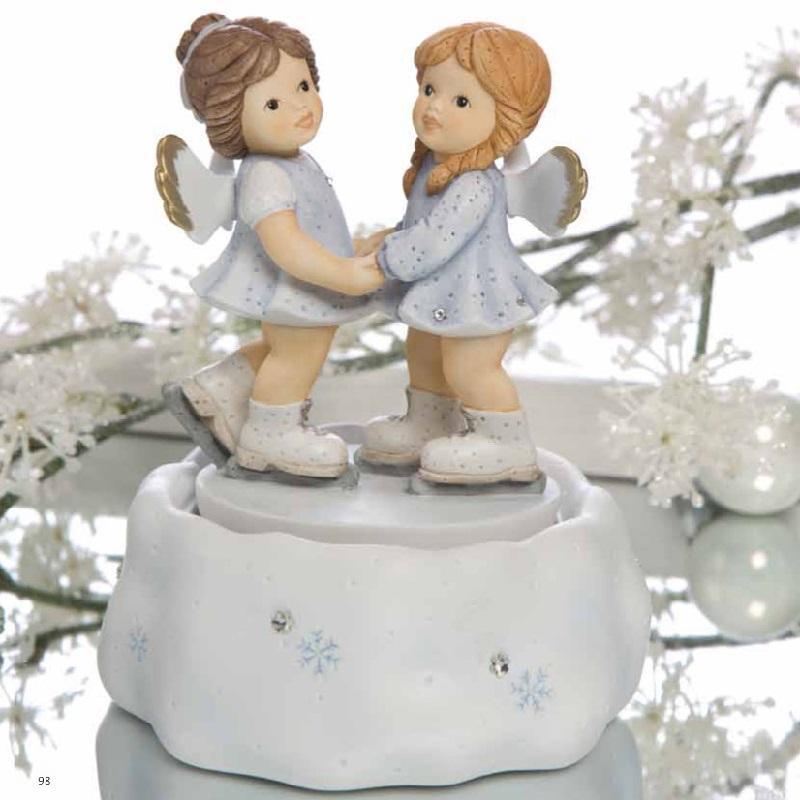 Goebel Nina & Marco ice angels
The ice angels from the collection Nina & Marco from Goebel are very cute and will be adored by everyone. Angels made of porcelain are dressed in white and blue clothes which are adorned additionally with pearls and frost pattern.
These pretty and sweet figurines are perfect collective items and will become great gifts for your beloved ones and will nicely decorate your flat.
Redeem this voucher code* MH2T1 (worth 5 euros) — by purchasing your Goebel items and save up to 10%!
* The voucher code is valid through February 01, 2019 with a minimum order value of 99,- euros after deduction of returns and cancellations. A partial redemption or cash alternative is not available. Can not be combined with other coupon codes or vouchers.