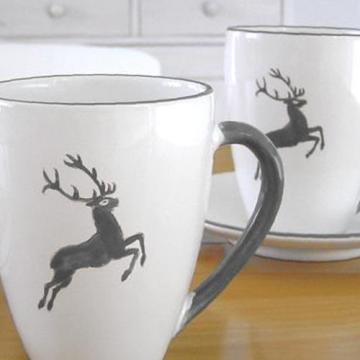 Gmundner Ceramics Grey Deer - Handcrafted with Love
Like 300 years ago the service Gray Deer is manufactured by hand in the Gmundner Ceramics manufacture and finished with care and love. Therefore each piece of the Gmundner Ceramics is an uncomparable unicate of the highest ceramics-art equipped for the demands of our time. Due to the hand-coloring the color depth and the shape of the decor on the single parts of the service is unique and a little stand-alone piece of art.
Complete your Gmundner Ceramics Grey Deer with matching glasses, cutlery or table linen!