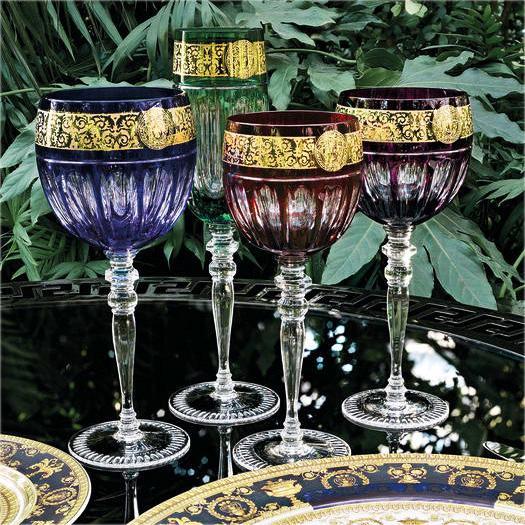 Rosenthal Versace Gala Prestige - Medusa
The premium Gala Prestige drinking glass collection offers colourful crystal glasses for substantial table setting ideas. These glasses have characteristic broad, baroque-like gold rims with the head of Medusa. The Gala Prestige collection is available in red, green, amber, purple, cobalt blue, black colours as well as transparent. There are five different sizes available — for water, wine, whiskey and champagne.
Discover this colourful crystal glass collection with amazing atmosphere directly at Porzellantreff!