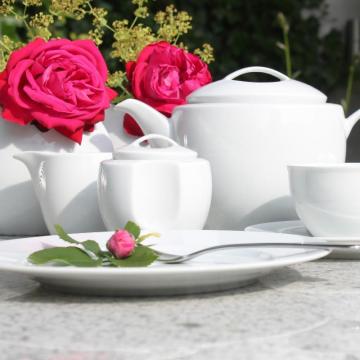 Friesland porcelain Venice Weiß
Clear and fresh in design, the Friesland Porcelain Venice Weiß impresses with its natural radiance and its very own elegant touch. With the development of Venice, the successful designer couple Prof. Ulrike and Prof. Detlev Rahe have created a timelessly beautiful form. Enjoy your table with the Friesland Venice Weiß tableware.
Your Porzellantreff team would like to point out that this porcelain was previously named Life Weiß. The shape has remained the same, only the name has changed: what used to be Life Weiß has become NEW Venice Weiß.
Complete your Friesland Venice Weiß with matching cutlery, glasses, or table linen!