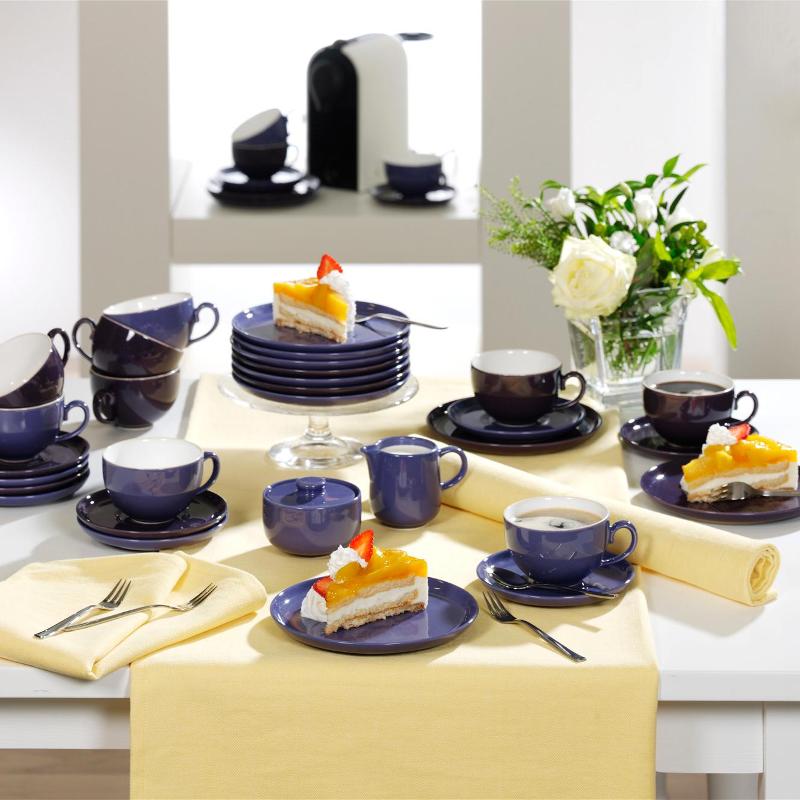 Friesland Trendmix violet
As the name itself implies, Friesland Trendmix violet dishware is in fashion. An intense purple tone will stand out against hell table decorations. The inner side of the mugs is of a white colour.
If you combine this violet dishware with other colours of the Trendmix line from Friesland, you will achieve an additional striking effect.