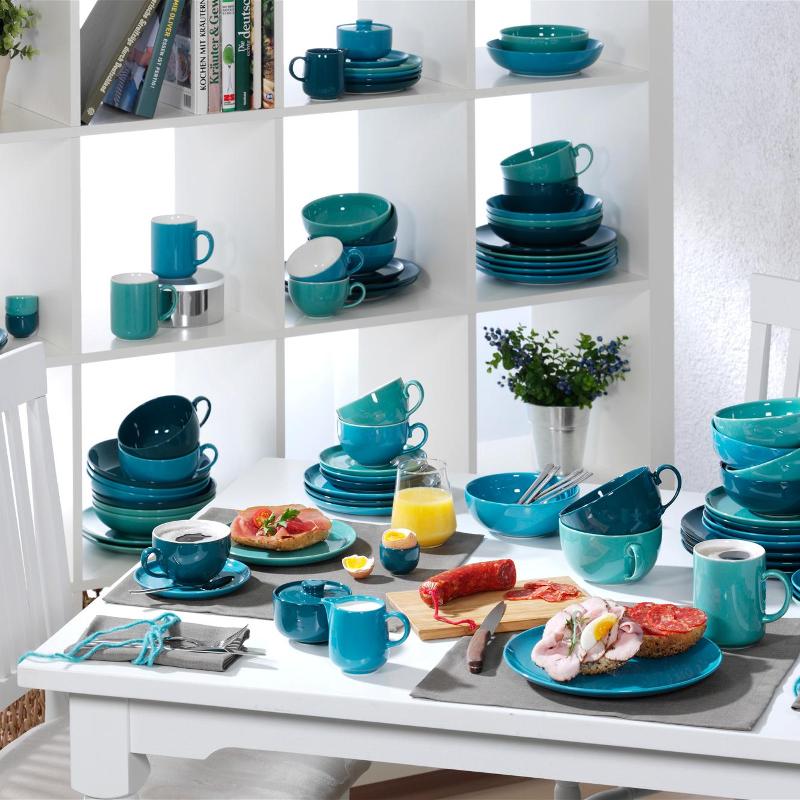 Friesland Trendmix Petrol earthenware
A new line of tableware Trendmix Petrol introduced by Friesland features an intense dark green-blue colour. This tableware made of Ceracron - special earthenware from Friesland- will lend an interesting modern mixture if you combine this collection with other colours of the line.
If you prefer less lively colours, mix and match Friesland Trendmix Petrol dishware with Trendmix aquamarine. This combination will amaze you and will add an interesting note to your tabletop!
(1 Customer reviews)