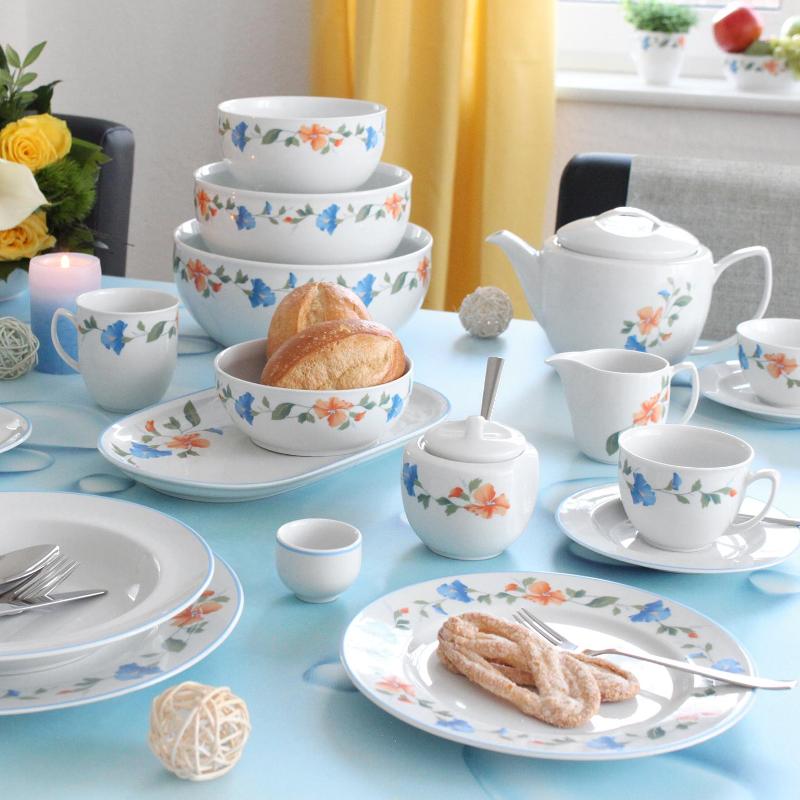 Friesland Life Clematis
Clematis - the popular climbing plant from the domestic garden - from now on decorates the popular collection Life from Friesland. Life Clematis will be a colorful eye-catcher in your kitchen with its floral decor. The blue and orange flowers of the clematis decorate the plates, cups and jugs of the collection and bring easiness to your dining table.
Discover now the Life Clematis crockery collection at our online shop Porzellantreff!