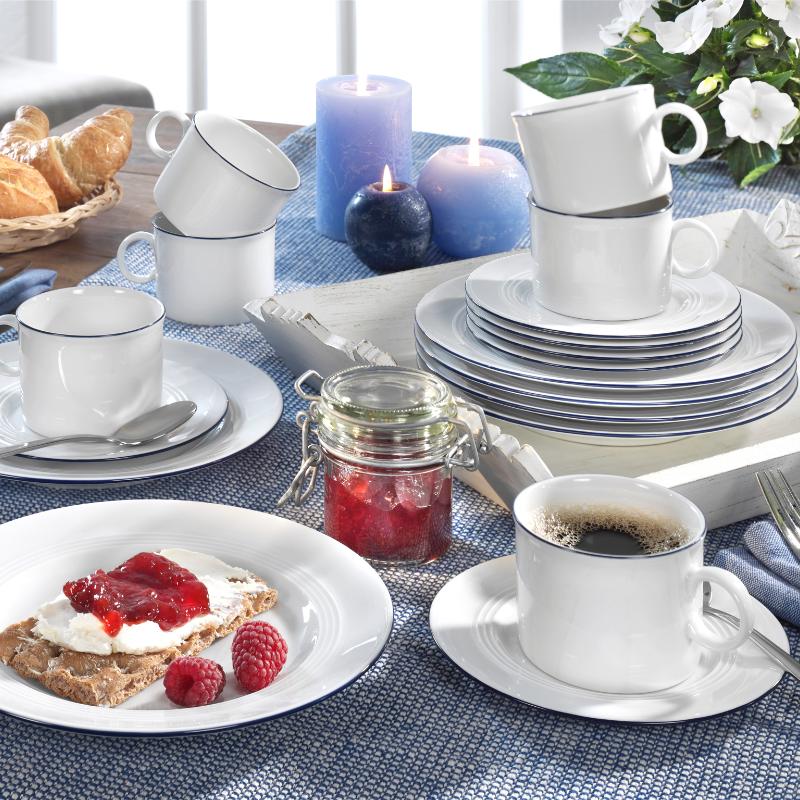 Friesland Jeverland Light Breeze
The Friesland Jeverland crockery is so clear and fresh like the country and people in the north. The fine blue edge highlights the origin of the porcelain. The service made by Friesland stands for the highest quality and best workmanship. The simple and straightforward crockery satisfy the highest standards of fine table culture.
According to your wishes and ideas are at Friesland Jeverland Light Breeze various plates, cups, bowls, dishes and jugs available. Complete the porcelain with fine table linen, noble glassware and cutlery.