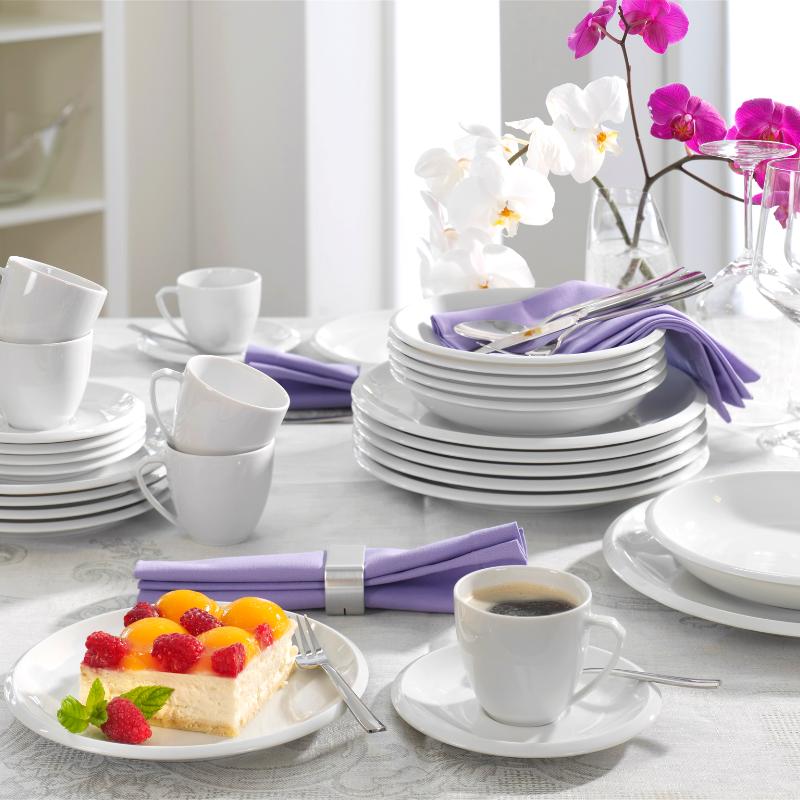 Friesland Ecco White Porcelain
Designed by two professional designers Pr. Ulrike and Pr. Detlef Rahe this pattern reflects their unanimous ideas and their creativity. Friesland Ecco white porcelain will satisfy even the most demanding ones. The distinctive features of all patterns from Friesland - freshness and purity - are echoed in Friesland Ecco white porcelain. The pattern includes breakfast plates, bowls, mugs, sugar bowls and warmers of various shapes and sizes. But they all reflect the motto of the manufacturer - "form follows function", and thanks to its modern design will definitely adorn your tabletop!
Complete your Friesland Ecco white porcelain with matching cutlery, glasses or table linen!