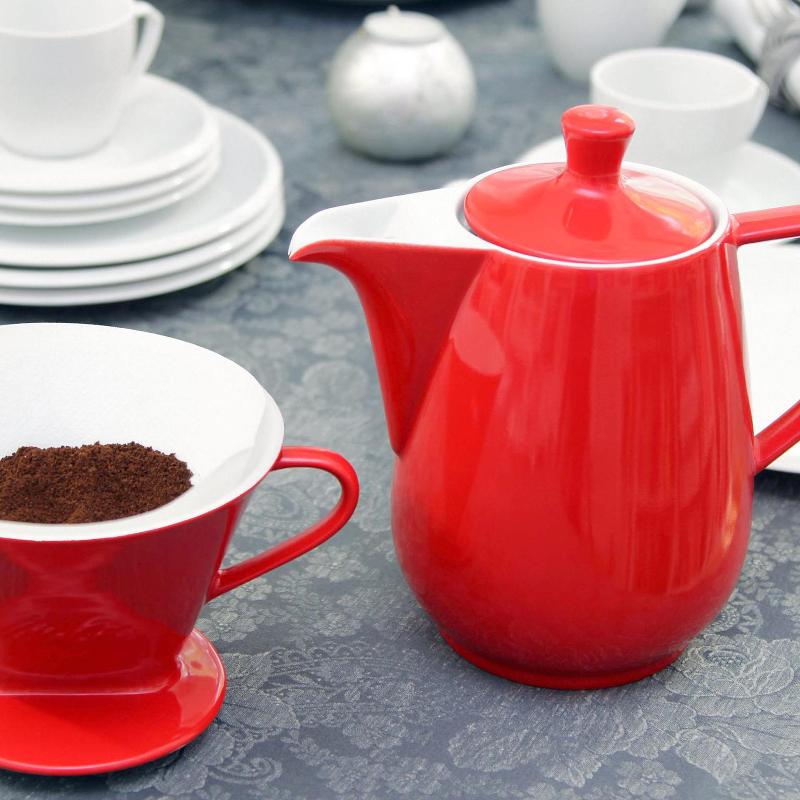 Friesland Coffee Pots and Filters
Freshly brewed coffee is a special treat for coffee admirers. Classic coffee pots have been manufactured unchanged since 1954. The retro style of the 50th is reflected in the coffee pots from Friesland. No doubt, coffee pots and original Melitta coffee filters from Friesland should be present in every home.
Enjoy your fresh, aromatic and self-brewed cup of coffee with the help of Friesland coffee pots and filters which you can find in our on-line shop Porzellantreff.de!