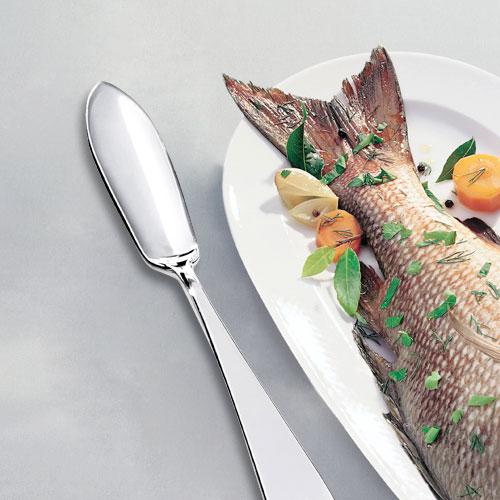 Fish knife for an elegant tabletop
Fish knife belongs to the upper class cutlery. It has a blunt blade which helps to avoid small fish bones cuttings, what, of course, in its turn, prevents from having small unpleasant and sometimes dangerous accidents around the dining table. Unlike fillet knives, fish knives are not used for cutting up fish. It helps you to remove easily the skin from the fish you are going to cook.
The structure of fish meat does not require any special efforts to put while its cutting or splitting. When serving a fish dish the following cutlery items have to be present on your tabletop: a fish fork placed on the left side and a fish knife placed on the right side of the plate. The fish fork is slightly broader, than a normal fork. However, the fish knife has a broader cutting blade than a normal knife does.