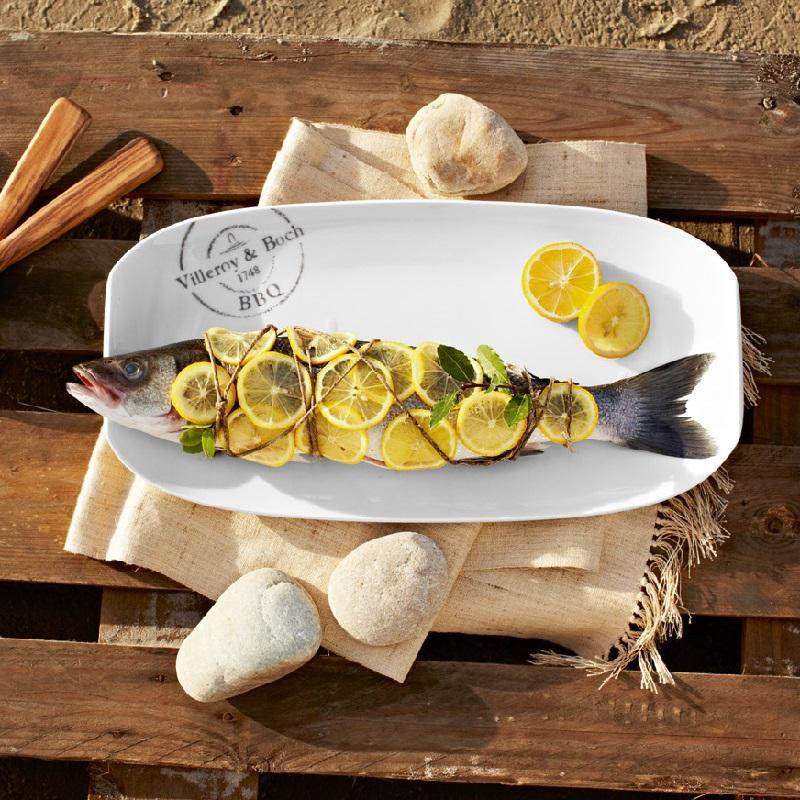 Fish dishes reveal your lust for fish
Your culinary compositions will be stressed by the right fish-dishes. Salt and pepper shakers in the design of fish, cancer & Co will give your table a special note. On the different fish-platters and plates freshly prepared fish can be served in a maritime way. The special parts of the sets like butter-sauce boat, soup-cups or little bowls for fishbones will make your table perfect.
Completing your fish-dishes selection we recommend for your perfectly laid table beautiful glasses, fish cutlery or table linen!